At Kapaun & Brown Inc. of Marshalltown, IA, you'll get instant help from our professionals to fix your power concerns. From now on, you don't have to worry about any frequent power cut interruptions that may spoil your day. Enjoy uninterrupted power supply from our efficient generators and run your business with confidence with our affordable and highly-efficient generators.
Ensure the Safety of Your Home with Our Generators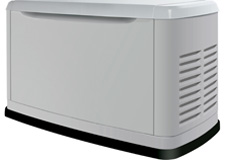 You'll get customized power generators from us as per your home and business requirements.
Select from high-quality reliable Kohler standby generators
Invest in a generator system that powers up automatically
Generators based on natural gas or propane, requires no frequent refueling.
You can also ensure the safety of your family members even during the worst of storms with an affordable and reliable generator.
Generators that Meet your Business Perspectives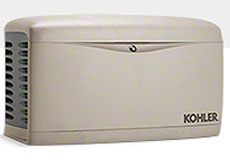 Your business thrives on power and it's affected most during power failures. From now on you don't need to worry about frequent power cuts affecting your business. Our efficient and reliable generators will handle the hassles of power cuts easily for you.
Stay open and run your business when others can't
Choose a generator system installed outside the business
Opt for a generator system that operates automatically so you don't have to think twice about it